Microcrystalline Waxes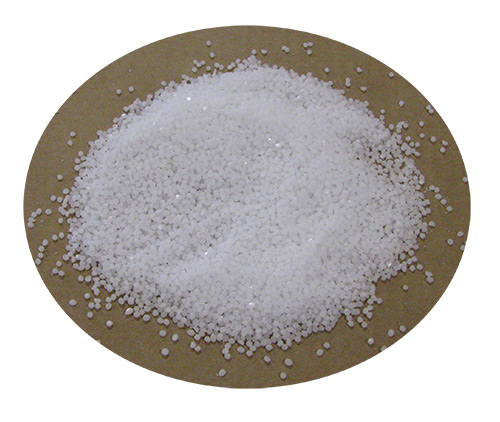 Microcrystalline waxes are elastic and often "sticky" or "tacky". This is because of the high proportion of multi-branched hydrocarbon chains (iso-paraffins) as opposed to straight-branched chains (normals). While normal paraffins form large crystals, iso-normal paraffins form micro-crystals. These small crystals give an amorphous structure to the product making our Indramic products very flexible in contrast to the brittle nature of normal paraffins.
When testing to determine whether a wax is a "micro" or not, the crucual parameters are 1) molecular weight and 2) the iso-paraffin/normal paraffin ratio. Molecular weights of Indramic products range from approximately 580 to 700; this implies an average carbon number of 41 to 50.
IRM microcrystalline waxes are moisture free and range in color from a white to a brown, depending on the degree of refinement. Microcrystalline waxes dissolve similar to paraffin waxes: in chloroform, ether, benzene, carbon disulfide, volatile oils and other fixed oils. Micros do not dissolve in water/alcohol mixtures and dissolve only slightly in absolute alcohol. Indramic products are ductile and flexible, even at relatively low temperatures; they possess high tensile strength.
Micros are highly cohesive; this gives them adhesive properties and makes them resist both water vapor and liquid water.
Chemically Inert (odorless, tasteless)
High Melting Point (relative to paraffin)
High Viscosity
High Cohesion and Adhesion
Uses for Microcrystalline Wax
Base for chewing gum, lipstick, cold creams, and ointments (where they harden, lubricate, carry additives, and protect against moisture)
Food packaging, moisture proffing, film, foil, and corrugated board
Increasing the fluidity and the flexible bonding of hot-melt adhesives
Crayons, candles and caulk to sealants and fine polishes
Host for compounds that prevent rust
Insulating materials
Candle Additives (where they "bind" excessive oil or fragrances)
IRM Microcrystalline wax
Congealing Point (°C)
(ASTM D-938)
Congealing Point (°F)
Drop Point(°C)
(ASTM D-127)
Drop Point (°F)
Viscosity, cSt
(ASTM D-445)
Penetration,dmm
(ASTM D-1321)
Color, ASTM D-1500 (A)or
Saybolt D-156(S)
Indramic 283-H
70 - 75
158-167
73 - 78
163.4-172.4
14.0 max
12 - 21
1.5 max(A)
Indramic 7883
75-80
167-176
78-84
172.4-183.2
14.0 min
22 max
2.5 max(A)
Indramic 72-SU
69-75.5
156.2-167.9
76-80.5
168.8-176.9
14-17
20-30
4.5 max(A)
Indramic 70-D
-
65-77
149-170.6
7-15
100 max
2.5 max(A)
Indramic 78-D
-
76.5-85
169.7-185
15-23
100 max
2.0 max(A)
Indramic 77-S
70-80
158-176
73-84
163.4-183.2
13-16
20-30
+20 min(S)
Indramic 190-S
-
77.2-93.3
170.96-199.94
9-21
6 min
-
Indramic 91-G
-
89-95.5
192.2-203.9
16.5
(20 typical)
5-10
+16 min(S)
Indramic 2945
-
76.5-85
169.7-185
14-20.5
35-70
+16 min(S)
Indramic 7080-B
-
76.5-88
169.7-190.4
15 max
+15 min(S)
Microcrystalline Waxes Safety Data Sheet